Hi friends! How's the day going? Hope you're having a great one so far. <3 Thank you again for your kind and wonderful comments this morning. I'm excited to write back to them tonight!
Today involved some errands, and a quick stop at the mall. True Food had to happen.
(Kale Aid while browsing Victoria's Secret.)
I got my favorite salad to-go: kale plus salmon. I can make it at home, but it never tastes quite as good as theirs. I need that True Food magic. 
Some pics from yesterday's lunch, because it was legendary.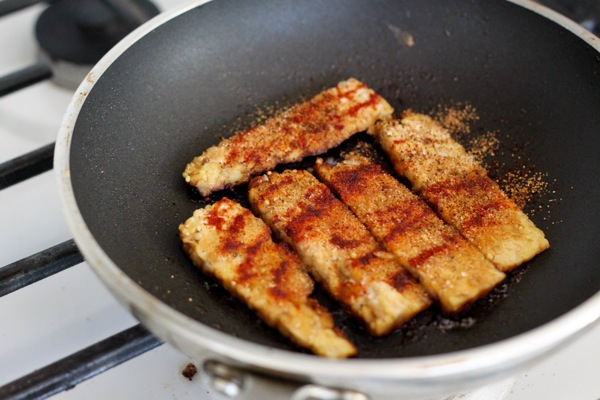 with avocado, a sliced (beautiful!) heirloom tomato,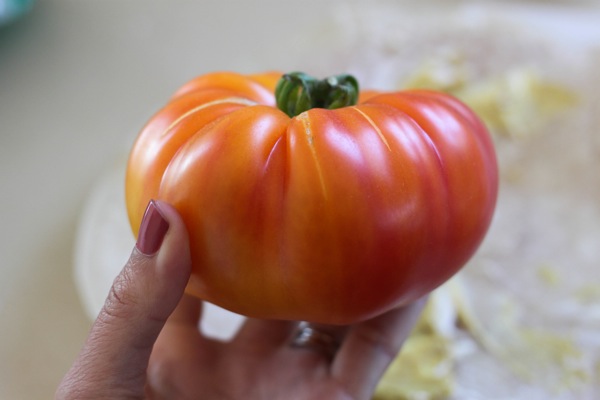 kale, mayo, mustard, pickles, salt, pepper and sriracha, wrapped in a brown rice tortilla. Yesssssss.
After assembling, I had to wonder how I could wrap it into burrito form.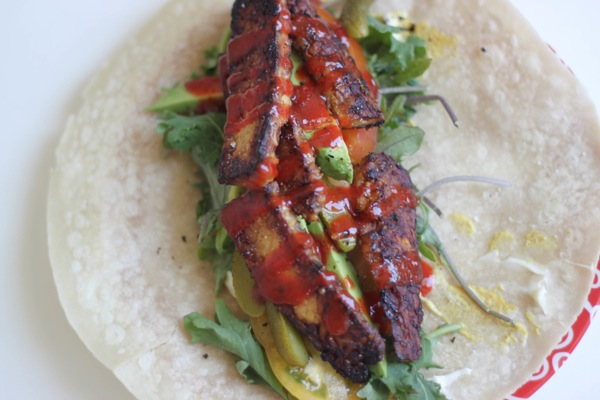 Instead, I ate it like a giant, overstuffed soft taco, until things got more manageable and I could burrito-fy it. Thankfully, Liv doesn't judge me (yet? oh no).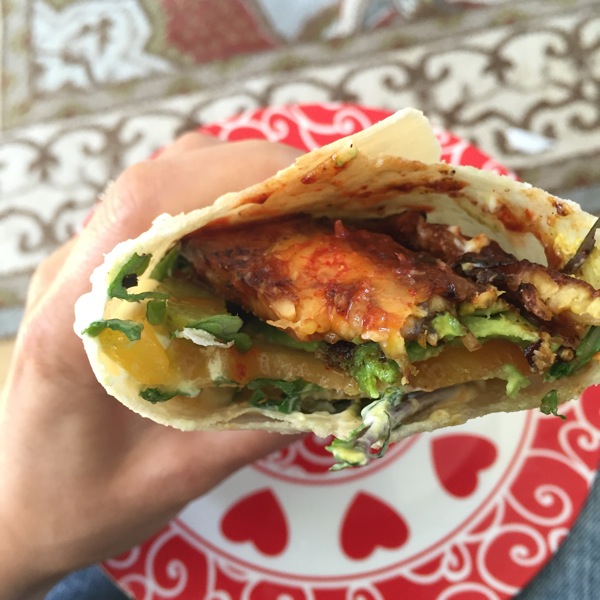 Later tonight, it's yogaaaaaa and teacher training! So good.
Even though I'll be working on my reverse six-pack this summer, I put together a little ab burner for ya. 😉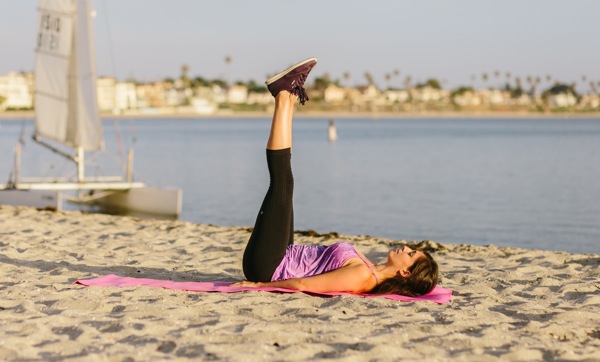 It's perfect to add to your cardio routine, or something you could do at home before bed. Let me know if you give it a try! As always, check with a doc before making any fitness changes. Modify as needed! Also, be sure to check in with today's workout here. <3

All moves are explained thoroughly with the photos, except the beast! For this one, come onto your hands and knees (knees under your hips, hands under your shoulders). Engage your core to lift your knees into a hover off the floor. It burns so good. 😉 
What's your all-time favorite sandwich combo? How often do you work on core strength? I used to neglect it until I realized how much it helped with my posture. Here's another one of my favorite core workouts.
Hope you have a great night!
xoxo
Gina
All workout pics by Danny Chan.